A new shopping centre is under construction at the corner of Grafton Street and St Stephen's Green hopes to attract the young mobile shopper.
The site will house three floors of shops and a large roof car park. The development is owned by Power Securities, the London-based land company.
They promise the centre will not be an eye-sore and it will reflect the character of the Green.
According to market research, the target demographic for the new shopping centre is young, middle class and female with a great deal of spending power. Retailers will hope to attract some of the market share from the fifty-four thousand people who already shop on Grafton Street every day.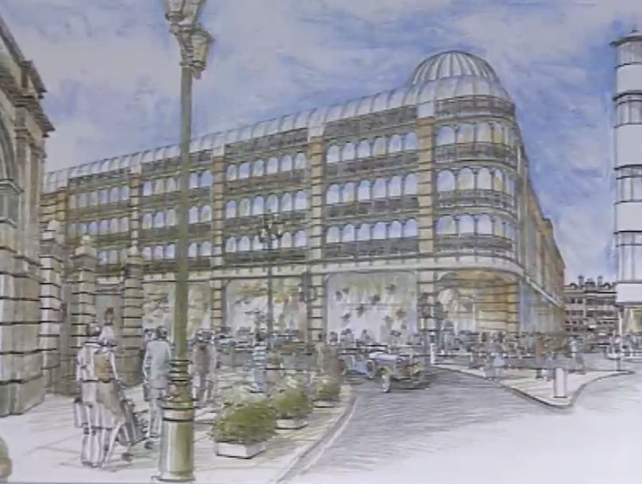 St Stephen's Green Shopping Centre, Artist Impression (1987)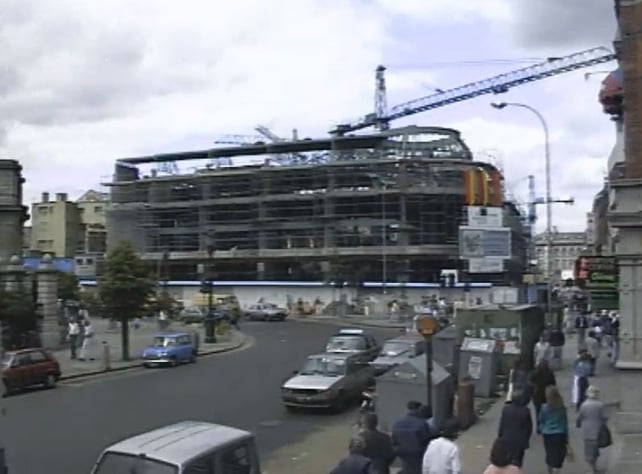 St Stephen's Green Shopping Centre Under Construction (1987)
John Mulcahy of Jones Lang Wooten says that there are also other segments of the market that they are also hoping to exploit.
There are no housewives... young housewives coming into the city centre basically because there's no supermarket shopping. Now we will have 20,000 square foot of food. That should be an attraction for them.
John Mulchay continues,
We're predominantly, without shame I suppose, making a play for the young mobile shopper.
Many of the existing Grafton Street traders welcome the new shopping centre in the hope that it will attract more people to the city centre.
An RTÉ News report broadcast on 8 July 1987. The reporter is Caroline Erskine.