In 1962 Television Engineers from across Europe, Africa, America, Australia and the Soviet Union were in Ireland for a visit to the newly opened RTÉ television studios.
The footage shows the delegation arriving at Dublin Airport on board an Aer Lingus flight. Arriving at RTÉ Donnybrook by bus the international group of engineers are shown the preparations for the evening transmission. RTÉ employees, Eric Spain and Graham Shaw explain the workings of the telecine and demonstrate the use of video tape equipment.
The 72 engineers and technicians were attending an international television conference in London and were flown into Dublin for a six-hour trip which included a tour of the Montrose television studios.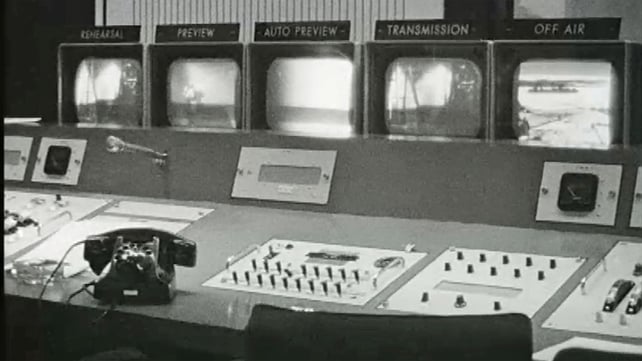 RTÉ Television Studio (1962)
This footage was broadcast as part of an RTÉ News report on 2 June 1962.