Some 48,000 rugby supporters attended Lansdowne Road to witness the last ever fixture at the stadium before it is demolished and redeveloped.
The match between Leinster and Ulster was almost incidental compared to the occasion, but for senior security supervisors Jimmy and Robert Watts the event held extra significance as it brought a long family tradition with the stadium to an end.
Jimmy first started working at the stadium in 1955 when he sold programmes and his younger brother Robert joined him a few years later. Jimmy is proud to relate there is
70 years of unbroken at the stadium service between my Dad, myself and my brother. Every sporting event, soccer match, concert, athletics meeting, there has always been one of us in attendance to look after all the stewards and stilesmen.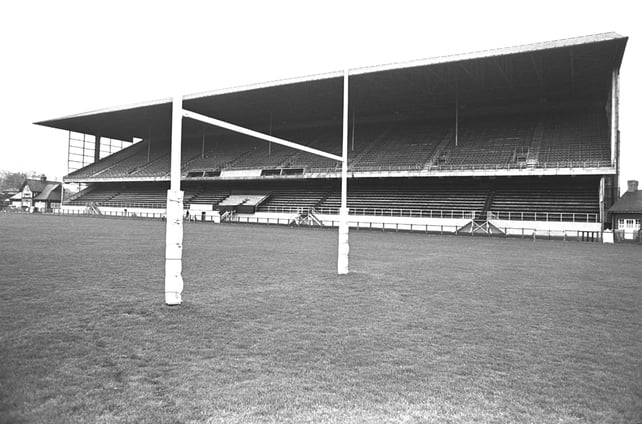 Lansdowne Road (1970). Photo by Eve Holmes.
Over the years the brothers have witnessed a vast number of impressive and historic sporting events and share their own personal highlights. While Robert singles out seeing the former Ulster, Ireland and British Lions outhalf Jack Kyle play, he also fondly recalls
All the staff and stewards who have made this into the best stadium in the world.
Leinster beat Ulster 20-12 in the Magners League clash, becoming the last team to win before the doors on the oldest international rugby venue in the world closed.
Built on the site of the former Lansdowne Road stadium, the Aviva Stadium officially opened on 14 May 2010.
An RTÉ News report broadcast on 31 December 2006. The reporter is Colm Murray.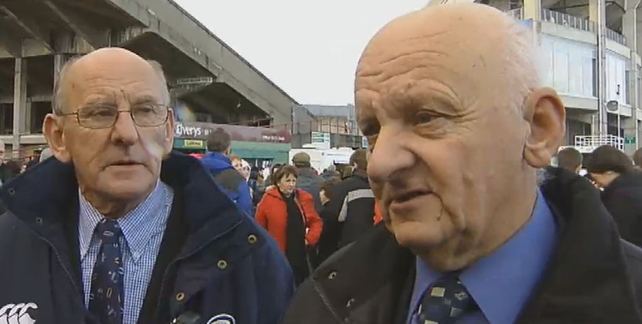 Robert and Jimmy Watts