The Taoiseach Garret FitzGerald officially opened the £4 million redevelopment of Powerscourt Townhouse, a in South William Street, Dublin which has been transformed into a high-end shopping complex.
The Georgian house was originally the home of Richard Wingfield 3rd Viscount Powerscourt and his wife Lady Amelia and the redeveloped project undertaken by Power Securities has been hailed as triumph in urban conservation as noted by Garret FitzGerald
A frequent ploy has been to allow valuable buildings to become roofless and derelict so that public opinion may acquiesce in their replacement.
The main house has been preserved and the courtyard roofed-in with glass and the centre contains 64 retail units including restaurants a fashion gallery, an antique gallery and an outlet for people involved in crafts such as pottery and weaving.
Among the 1,000 people gathered for the ribbon-cutting was former Taoiseach Jack Lynch and his wife Máirín. It is hoped Powerscourt Centre will become a popular destination for visitors to Dublin.
Film from an RTÉ News report broadcast on 19 November 1981. This clip is mute.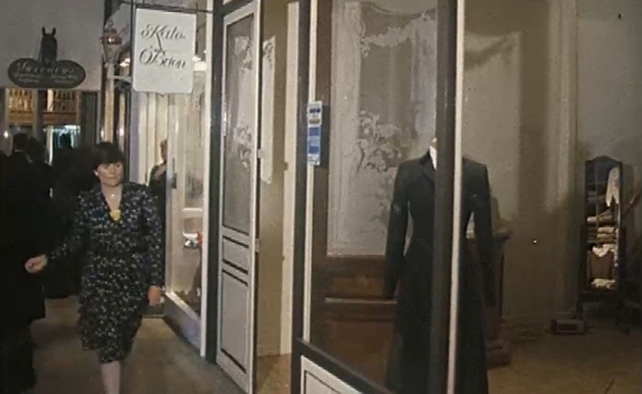 Powerscourt Townhouse Centre Fashion Gallery