The expansion of the suburbs and an increasing number of cars owners is changing how people shop in Dublin.
Too many shops chasing too little spending power
As more and more shopping centres are built in suburban Dublin, competition grows in the retail sector placing increased pressure on retailers to meet the needs of changing consumer patterns.
With competition growing in the retail sector, some of the smaller shopping centres are feeling the pinch with the owners of the Stillorgan Plaza going into receivership due to a decline in rental income, growing competition and the recession.
Reporter Patrick Kinsella visits the Stillorgan Plaza, Nutgrove Shopping Centre, and The 'Galleria' Grafton Court. At Powerscourt Shopping Centre there is an ongoing dispute over rents.
Plans for two more centres in Tallaght and Blanchardstown will further serve to stiffen the competition.
An RTÉ News report broadcast on 9 March 1985.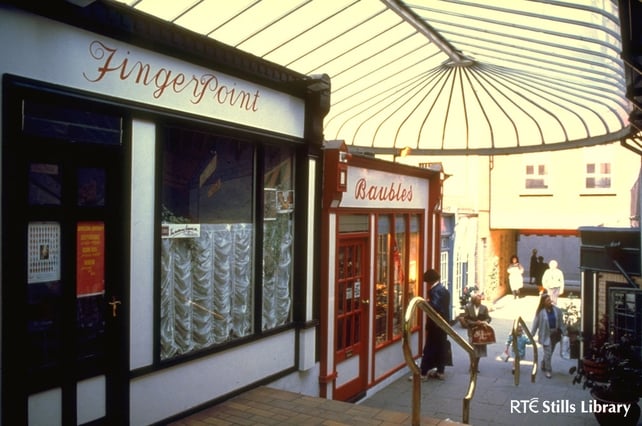 Stillorgan Plaza (1985)