Expanding housing development to the north and west of Galway city has not included a supermarket to serve the area.
A site for a shopping centre in this region has been approved, but local shopkeepers have raised objections. As a result desperate housewives have formed a committee to fight for this much needed service.
One woman describes the difficulties she has getting into town to carry out a big shop for her family. Current access to the area is poor, limited to three narrow bridges over the Corrib. Public transportation is also insufficient, which adds to her problems. Once the shopping trip is completed, she often has to take a taxi home. What she might save on cheaper shopping is often lost in taxi fares. Dragging two children and a pushchair on and off buses makes shopping an ordeal.
A shopping centre would mean I could take the children over, just across the road almost , and shop at my ease.
None of the women interviewed believe local shops are suitable for their requirements as they are too expensive and do not have a wide enough product range. In the absence of a supermarket, an unusual feature of this area is the local mobile shop working on a timetable, servicing the estates. Other enterprising residents also operate shops from their own homes.
A 'Today Tonight' report broadcast on 19 February 1981.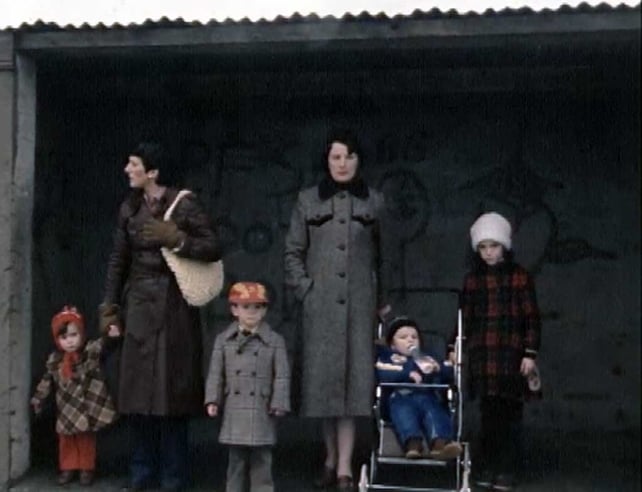 Waiting for the bus in Galway 1981