Rossport Five supporters welcome the minister's letter reprimanding Shell on breaches of the terms of their permission to build gas pipeline.
Around two thousand protesters gathered in Dublin in support of the five men from Rossport in County Mayo who have been detained for the last four weeks.
Their cause received a boost when Shell Ireland received a serious reprimand from government. Minister for Natural Resources Noel Dempsey says he believes that the Shell may have breached the terms of the permissions given for the development of the controversial onshore gas pipeline in County Mayo. The letter sent to Shell by the minister read,
... that a breach as alleged has occurred and that your Company has acted outside the terms of extent consents...
Shell responded saying that it had been meticulous in acting within the permissions but acknowledged some technical breaches.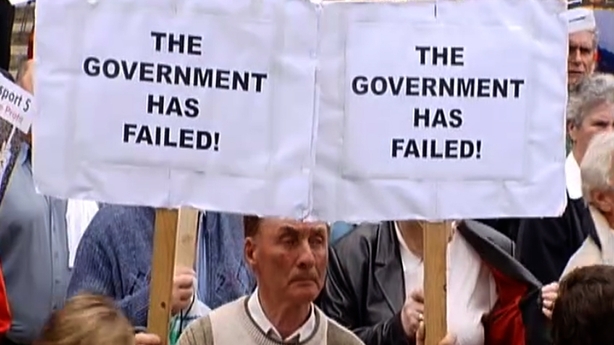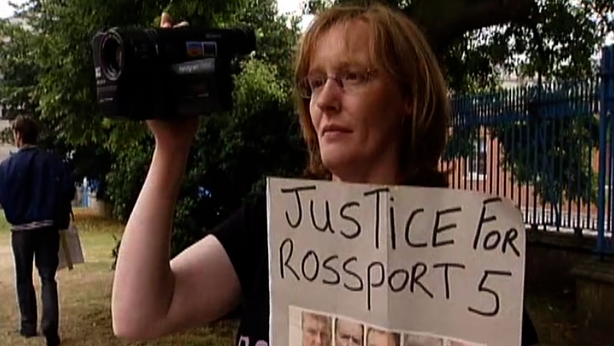 Rossport 5 Protest, 2005
Mark Garavan of the Shell to Sea Campaign welcomed the letter from the government against Shell.
Fine Gael TD Michael Ring has called for the Dáil to be recalled so that the Ministers can explain exactly what is going on.
An RTÉ News report broadcast on 23 July 2005. The reporter is Will Goodbody.