The Irish Traditional Music Archive, home to over a half a million songs, recordings and other items relating to Irish music, moves to a newly renovated Georgian house on Merrion Square in Dublin.
In existence since 1987, the Irish Traditional Music Archive (ITMA) has played a pivotal role in cataloguing, collecting and preserving Irish traditional music in all of its forms and is the largest collection of such material in the world.
The new premises will store some 25,000 sound recordings, 16,000 books, 3,500 pieces of sheet music and many other items which can be accessed by the public and researchers via an extensive computerised database. The archive also contains a studio which means new music can be stored alongside recordings going back 100 years.
Director of ITMA Nicholas Carolan explains the rationale behind ITMA.
More than anything else we concentrate on musicians, singers and dancers who are looking for performing material, because the basic principal of this place is that traditional music is contemporary performing art.
The archive's new home was officially opened by Minister for Arts Sport and Tourism John O'Donoghue.
An RTÉ News report by Sinéad Crowley broadcast on 15 November 2006.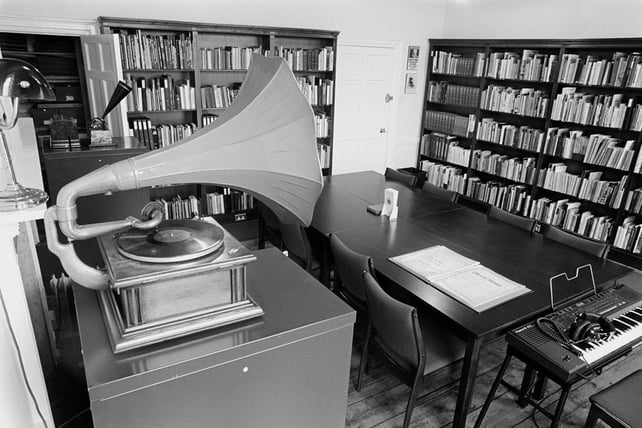 The reading room of the Irish Traditional Music Archive.