Before the Euro Ireland had the Punt. Irish pounds came in many shapes, sizes and colours and over the years were adorned by different faces.
1976 saw the introduction of a newly designed five-pound note with the familiar face of Lady Lavery being relegated to a watermark and replaced by the face of 9th-century Irish philosopher John Scotus Eriugena.
The old fivers are being taken out of circulation to be destroyed by the Central Bank.
New money takes time to get used to and with one million new five pound notes going into circulation the Irish public had mixed views on the new-look notes with a change in size, design, and colour. The new fivers were distributed through banks all over the country and it was expected that the complete changeover would take between four and five weeks. The old fivers were taken out of circulation and destroyed by the Central Bank.
An RTÉ News report broadcast on 1 November 1976. The reporter is Conor McAnally.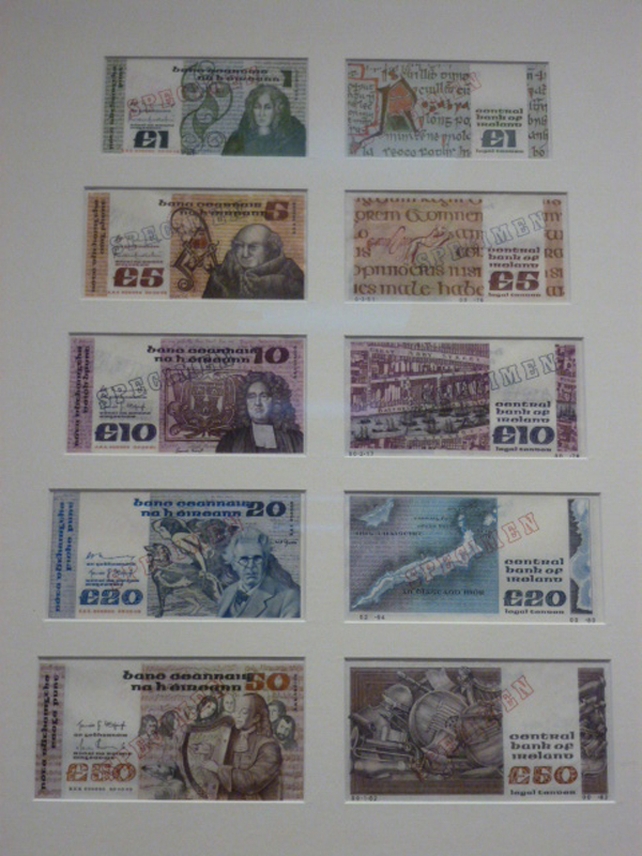 Irish Bank Note Specimens