There is a need to mend, make safe and replace the old dock walls but this will come at a great financial cost to the city.
Cork, the second port in the Republic of Ireland has one of the finest natural harbours in the world. But all is not well as the quay wall structures are now coming apart at the seams. The quays which were built in the first half of the nineteenth century are not equipped to handle modern conditions. A combination of bigger shipping, old age, excessive dredging and increased traffic has led to the deterioration of the quay walls.
The forked River Lee creates a crumbling costly liability on the Cork Harbour Commissioners and Cork Corporation. Bridges are now closed to shipping. There is some dispute as to who is responsible for the maintenance of the quays and bridges of Cork. The Brian Boru and Clontarf bridges are the responsibility of the Corporation. Cork Harbour Commissioners see their role as looking after the needs of the shipping industry. Corkonians see the stalling between the two statutory bodies as prolonging the issue.
The restoration of the quays is happening in stages
The immediately most dangerous quays were completely repaired in 1976.
In 1979 it was recommended that £8 million should be allocated for the repair of the quays over a seven year period. This is money well spent as a fully replaced quay has a lifespan of 100 years where as medium repair solutions are good for 25 years.
This episode of 'Ireland's Eye' was broadcast on 1 October 1981. The reporter is Pat Butler.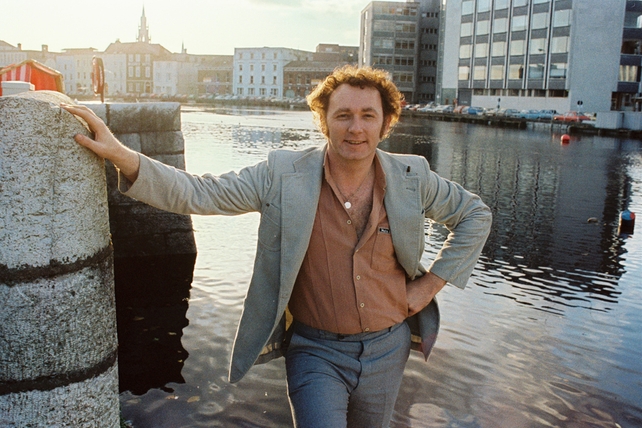 Pat Butler by the River Lee with Morrison's Quay in the background.