An impressionistic film evokes the sights and sounds of Cork city.
Writing about the film 'Images of the City of Cork' in the RTÉ Guide, John Walsh said,
Cork is Cork, and there is nowhere like it.
The film made by Norris Davidson takes a view of Cork from an outsider's perspective highlighting the places and buildings that the natives may take for granted.
Norris Davidson wanted the film to be,
A view of things in the city that strikes an outsider but are so familiar to the Corkonian that they may have become invisible to him.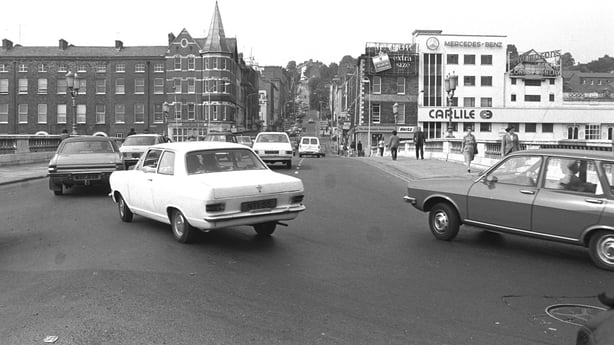 A view of St Patrick's Bridge from St Patrick's Street, Cork city in 1974. Photo: Eve Holmes
There is no narration to this film which allows the images to speak for themselves. 'Images of the City of Cork' was shot in May and June 1974.
'Images of the City of Cork' was broadcast on 10 January 1975.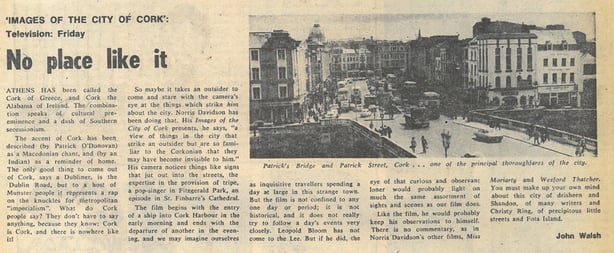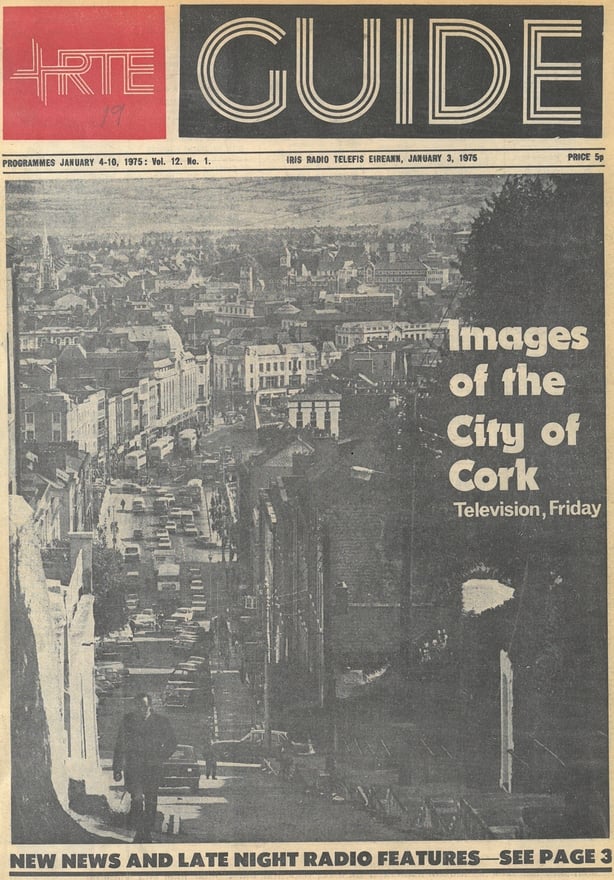 RTÉ Guide, 3 January 1975