New music from Cork band Sultans of Ping.
Sultans of Ping are back in Ireland after a recent tour of Japan and are preparing for the release of a new album.
Taken from their forthcoming album 'Teenage Drug', the band performs their latest single 'Wake Up And Scratch Me'.
Sultans of Ping band members are Niall O'Flaherty on vocals, Pat O'Connell on guitar, Alan McFeely on bass, and Morty McCarthy on drums.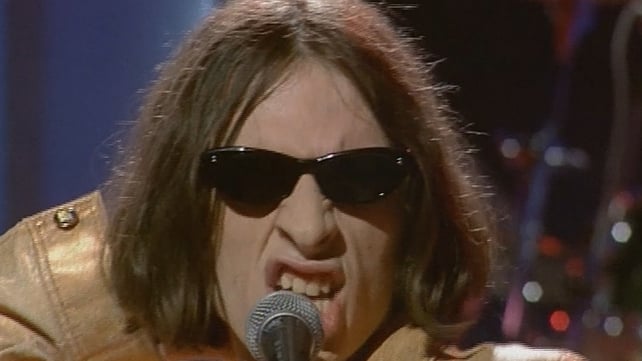 Niall O'Flaherty of Cork band Sultans of Ping on Kenny Live (1994)
'Teenage Drug' was released on Epic Records in March 1994 and was the band's second album.
This episode of 'Kenny Live' was broadcast on 22 January 1994. The presenter is Pat Kenny.