The traditional techniques of sign writing are revived in Cork giving shopfronts and streets a new lease of life.
Corkman Gerry Fitzgibbon is a fifth generation sign writer who now works as a FÁS (Foras Áiseann Saothair) instructor, training people in the art and business of sign writing.
He explains that the signs above shop doorways which we so often take for granted date from the mediaeval era, a time when most people were illiterate,
The early sign writers used to paint pictorial representations of what the business was involved in.
Teaching is also in Gerry Fiztgibbon's blood, as his grandfather, also an accomplished sign writer, taught in the Crawford Municipal Technical Institute in 1912.
One former FÁS trainee is Declan Newman, who has been running a successful sign writing company in Skibbereen for the last decade.
Attitudes to sign writing have changed. Declan Newman says business owners now appreciate signage that is handcrafted and produced locally. He encourages anyone who wants to get into the trade to give it a try,
It looks hard, and it is hard, but if you really want to do it, you will be able to do it.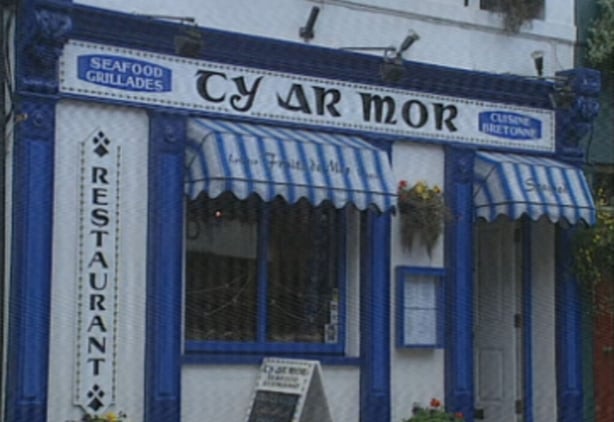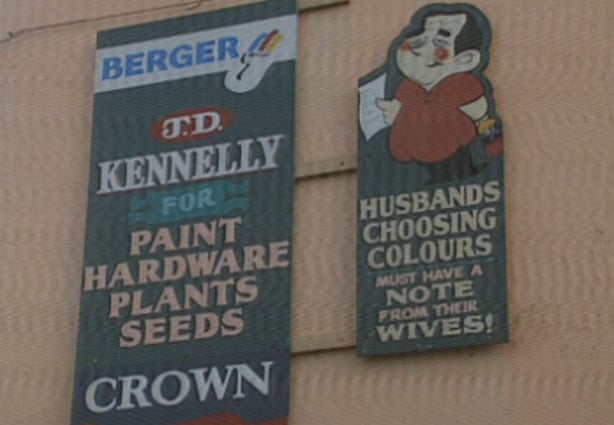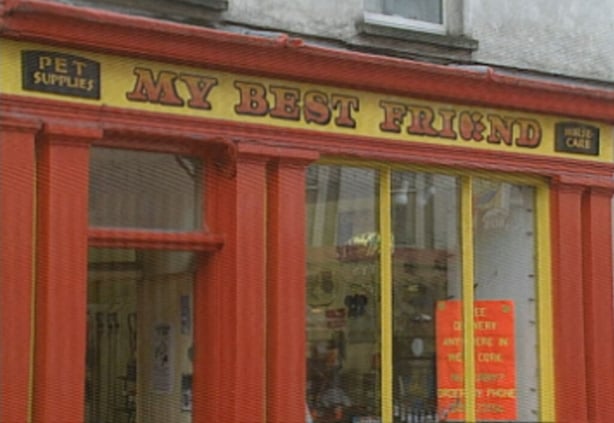 Shop fronts and signs (1999)
The trade hit a low, aesthetically speaking, in the 1960s and 1970s, with the introduction and widespread use of plastic shop fronts..
In recent years however there has been a revival of interest in the traditional techniques and skills, which can only be for the good, he believes, as the street scapes of so many towns and villages throughout the country are being improved with hand painted signs,
It gives a feeling of wellbeing people react very well to it. it's visual, It's colourful, and I think possibly it's one of the most under rated art forms.
This episode of 'Nationwide' was broadcast on 11 October 1999. The presenter is Michael Ryan and the reporter is Maria Mullarkey.