'Glenroe' actor Joe Lynch helps clean up in Glenroe, Kilfinane, County Limerick.
The actor Joe Lynch who plays Dinny in the popular RTÉ soap 'Glenroe' helps Limerick County Council workers and residents in the real Glenroe to clean up during an anti-litter campaign.
I'm here folks to talk rubbish today.
He encourages people to take responsibility and for children to call on adults to see the litter around them
Be polite it works wonders.... like a slap of a wet fish in the stomach.
However he is beguiled by a young girl who mixes up fiction and reality and tries to sell the fictional 'Dinny' a greyhound.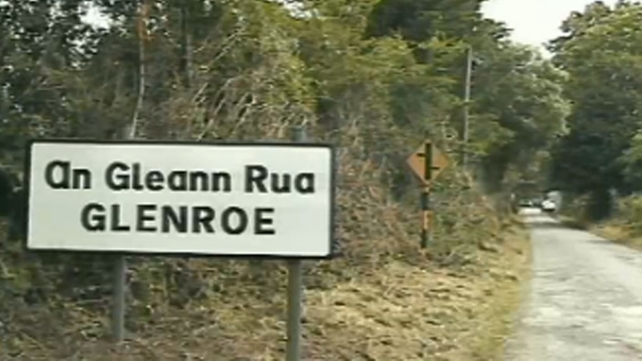 Glenroe County Limerick (1986)
Limerick County Manager Dick Haslam explains how Limerick County Council will keep up the effort after the Clean Up initiative has ended. Though Haslam writes off the adults he appeals to the children to take ownership of litter in the community 'children are marvellous'.
400 workers
4 days
13,000 tonnes of rubbish collected
75 abandoned cars removed
150 new litter bins provided
300 gallons of paint used
An RTÉ News report broadcast on 4 July 1986. The reporter is Michael Walsh.