The launch of Ireland's first can recycling bank.
In less than a year, the Recoverable Resources Co-Op has already recycled three million cans and aims to double that figure through can banks. The Superquinn chain is providing them with seven recycling bank venues, the first of which is in Blackrock, County Dublin.
Don't Dump It, Recycle It
Eugene McElwaine of Recoverable Resources hopes to move on to other places as well. The Green Party have welcomed the initiative, as Ireland has the lowest recycling rate in Europe. Dublin's Lord Mayor Seán Haughey thinks it will succeed through good civic spirit.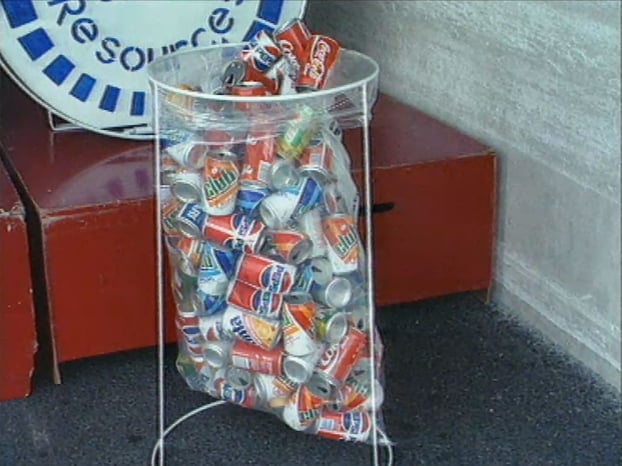 An RTÉ News report broadcast on 8 August 1989. The reporter is Eileen Magnier.