Ireland's national public transport provider Córas Iompair Éireann (CIÉ) plans to introduce piped music for passengers on Dublin buses.
RTÉ Reporter Derek Davis' commentary provides CIÉ with witty suggestions for suitable musical tracks and "middle of the road music".
By the time I get to Phoenix [Park]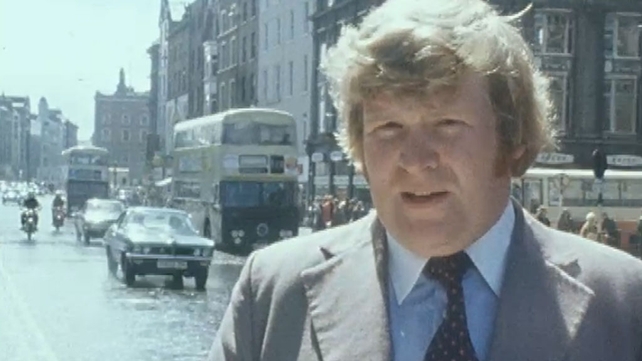 Derek Davis (1976)
Sponsored music and advertisements will be restricted to upper desks of buses and be kept at low volume so as not to interfere with commuter conversations.
There is a mixed reaction from Dublin passengers to the proposal for music on the buses. Some would prefer to have the buses arrive on time rather than to worry about who might change the cassette tapes.
The report features the 1975 "Convoy" song performed by C.W. McCall.
An RTÉ News report broadcast on 12 May 1976.