Close to 100,000 fans travel to Belfast for funeral of football legend.
George Best's funeral was held in Stormont on 3 December 2005. He died in London at the age of 59 from complications resulting from alcoholism. A former player for Manchester United, he won the European Cup in 1968 and was one of the most famous footballers to come from Northern Ireland.
His fans came from all walks of life, and from near and far to pay tribute to the "extraordinary man".
I always vowed that whenever he went, I would come across the water to pay my last respects.
Among those who came to pay their respects were boys from the same football club. Dubliner Brian Lynch recalled meeting Best on the day of his wedding and how it made the day extra special.
An RTÉ News report broadcast on 3 December 2005. The reporter is Samantha Libreri.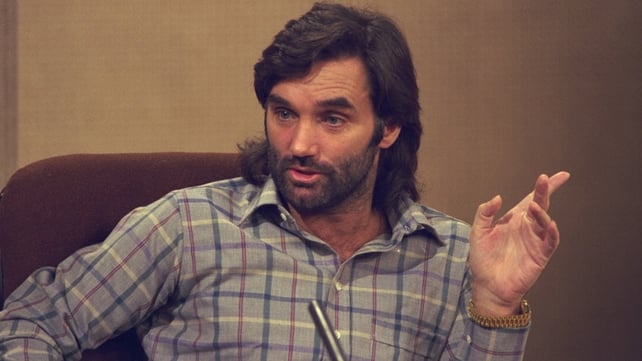 George Best on The Late Late Show, 1985