'Sports Spectrum' meets the Republic of Ireland soccer manager John Giles during training at Bisham Abbey in England.
John Giles was born in Dublin on 6 November 1940. He left home at the age of 15 to join the Manchester United Football Club.
John Giles is player manager of the Republic of Ireland international soccer team. In a break from training at Bisham Abbey in Buckinghamshire he recalls playing football as a boy in Ormond Square, Dublin. Why, of all those players who left Ireland at 15 is John Giles the only one still playing?
I've always looked after myself pretty well, Liam. And if you look after yourself well and keep yourself well and keep away from injuries, I think you can play for a while.
He talks about trying to get financial security as a professional footballer and how he felt at being let go from Manchester United when he was 22.
This interview was filmed shortly before John Giles decided to leave Leeds United to join West Bromwich Albion as a player manager.
This edition of 'Sports Spectrum' was broadcast on 9 May 1975. The reporter is Liam Nolan.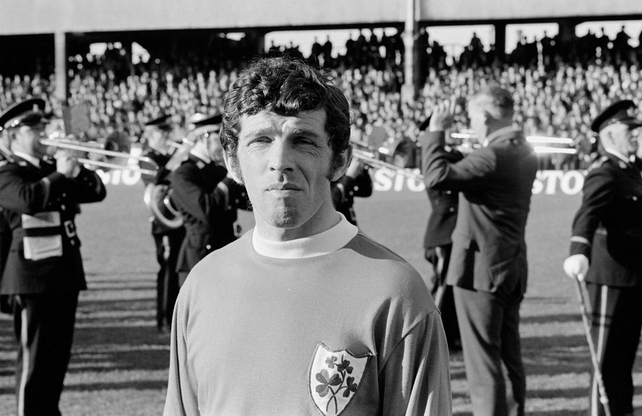 John Giles Lansdowne Road on 10 May 1971