On 7 July 1994 the Irish soccer team returned home to Ireland from the USA. The team exited the competition following a 2-0 defeat against the Netherlands.
The team, along with manager Jack Charlton, were greeted by An Taoiseach Albert Reynolds, Tánaiste Dick Spring and Michael Woods. Over 1,000 people also showed up at the airport to pay tribute the boys in green.
Albert Reynolds describes Jack and the team as "the best ambassadors" for the Ireland. At the press conference Jack Charlton is quizzed about his future plans as manager of the Irish team. Later that day the team attended the official celebration party at the Phoenix Park.
An RTÉ News report broadcast on 7 July 1994. The reporter is Charlie Bird.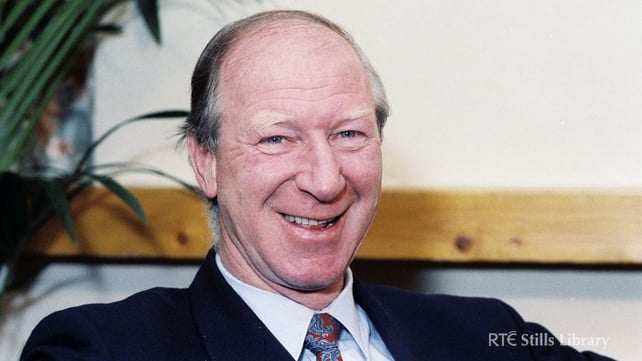 Jack Charlton (1994)