John Giles makes his debut for the Republic of Ireland football team in a friendly international against Sweden.
The match took place at Dalymount Park, Dublin and resulted in a 3-2 win for Ireland.
In the 16th minute of the game John Giles scored his first goal for Ireland.Here is how Philip Greene described the goal for RTÉ radio. After the match Frank Johnston speaks to Republic of Ireland Manager Jackie Carey about the team's success. Commenting on Giles' debut performance Carey comments
He's a wonderful player. He has a very quick football brain and he was given the opportunity to use it.
Republic of Ireland v Sweden broadcast on 1 November 1959. The commentator is Philip Greene.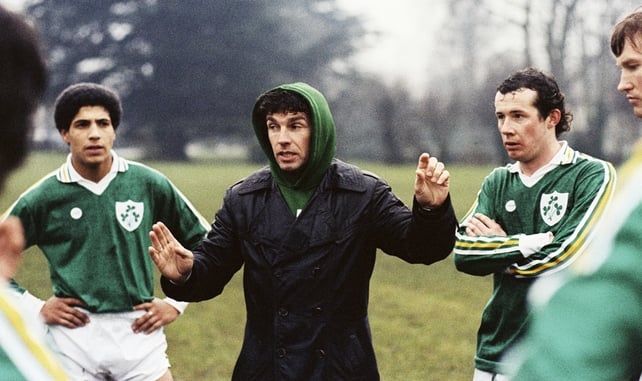 John Giles at Ireland Training Session (1980)