American entertainer's second visit in four months.
Bing Crosby often came to Ireland, drawn by his interest in horses. On 12 October 1965, he brought his wife the actress Kathryn Crosby for the first time. She had never been to Ireland before and he wanted her to see it while the weather was still good. The couple had been travelling around Europe and had just spent several days in Spain.
Reporter Sean Egan meets them at the airport to find out about their plans.
An RTÉ News report from 12 October 1965.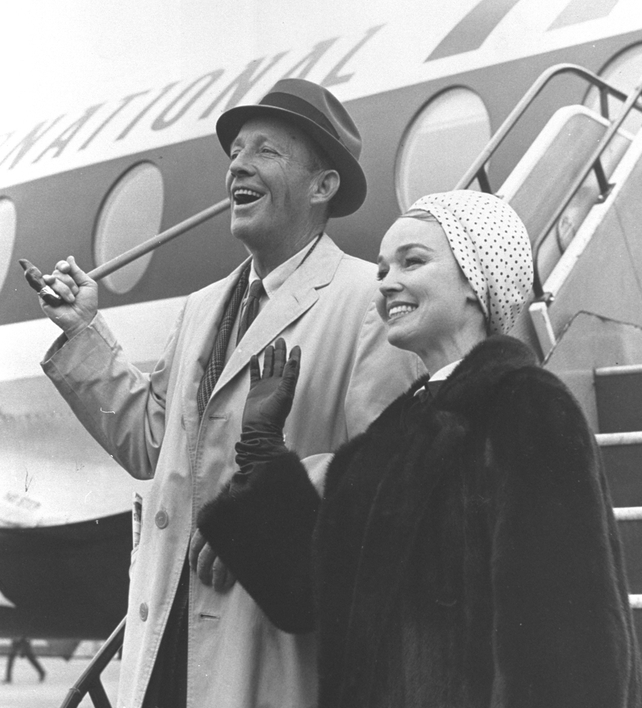 Bing Crosby and his wife Kathryn Grant in Ireland