Clive Freeman reports from Berlin ahead of the reunification ceremonies and tells David Hanly about the differing attitudes to reunification. While many of those in West Germany look forward to unification, there is much trepidation from the East.
In 1949 the German Democratic Republic was born out of the ashes of a defeated and divided Nazi state. Since then thousands of its civilians have been killed, a workers uprising was put down, the Berlin Wall was built and the country was ruled with an iron fist. 40 years later the Berlin Wall came down and preparations are now underway for a reunified Germany of 80 million people.
Clive Freeman comments on the attitudes of many East Berliners to reunification.
The vast majority of people in the Eastern half of Germany, having endured 40 years of socialism, welcome German unity but I don't think you should be asking them to celebrate.
A Morning Ireland report broadcast on 2 October 1990.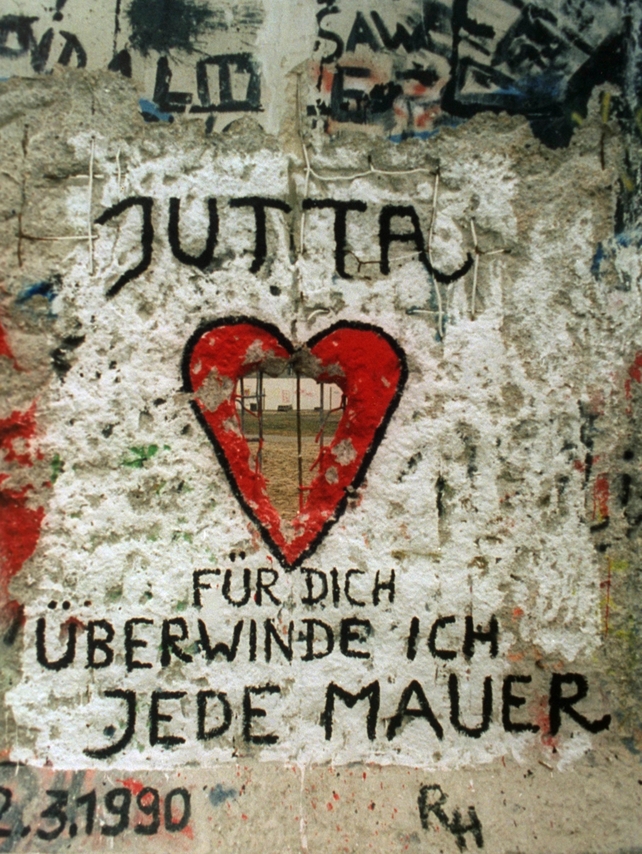 Berlin Wall