The programme L'Irlande, Cest Nous takes a look at Ireland from a French perspective.
In this excerpt from the programme French people on the streets of France give their views on Ireland and the Irish.
The programme was presented mainly in french by Anne Sinclair with guests including Joe Mullholland, Tony MacMahon, Garret FitzGerald, Cathal Daly and Mary Robinson. There were also musical guests from the Abbey Tavern in Howth.
The programme was originally intended for French speaking countries, but it was decided to also broadcast in Ireland.
L'Irlande, C'est Nous was broadcast on 31 August 1980.
This programme was a co-production between RTÉ and Antenne 2.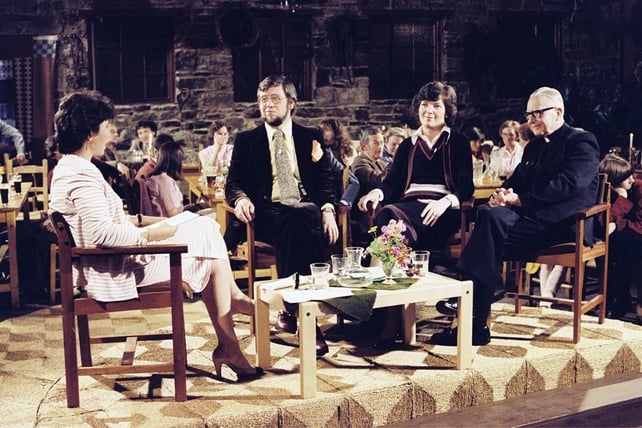 L'Irlande, C'est Nous, at the Abbey Tavern in Howth, Co. Dublin (1980)