Enjoying the summer sunshine at the Bull Wall and Fairview Park in Dublin.
Whit weekend in 1963 saw the finest weather in years. A general exodus to the seaside and countryside resulted in a record amount of traffic on the roads. There was bumper-to-bumper traffic along the narrow road to Bull Wall in North Dublin as day trippers headed to the seaside to enjoy the summer sunshine. A family relax in deck chairs by their car, people dressed in their Sunday best, and families and children soaking up the sun in Fairview Park.
The Whit Bank Holiday falls on the first weekend in June and is now generally referred to as the June Bank Holiday weekend.
An RTÉ News report broadcast on 2 June 1963. The footage shown here is mute.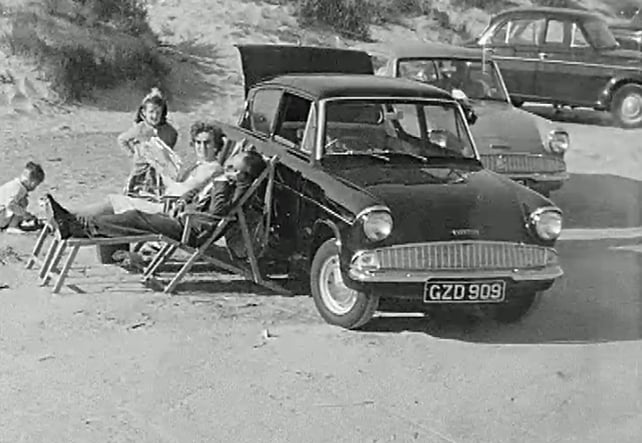 Whit Weekend in Dublin (1963)