President Bill Clinton grants permission for Sinn Féin leader Gerry Adams to visit the USA.
Gerry Adams will meet President Bill Clinton as an official guest at a Saint Patrick's Day function. The planned meeting with American President puts further pressure on the British government to meet with Sinn Féin.
The invitation to shake Bill Clinton's hand is as significant as the granting of a visa to Gerry Adams to raise funds while in the United States.
Gerry Adams talks about what is required to move the peace process forward, and the British government's stance on the issue. Ian Paisley comments on negotiations stating that he will not negotiate with an IRA gun in his ear.
An RTÉ News report broadcast on 9 March 1995. The reporter is David Davin-Power.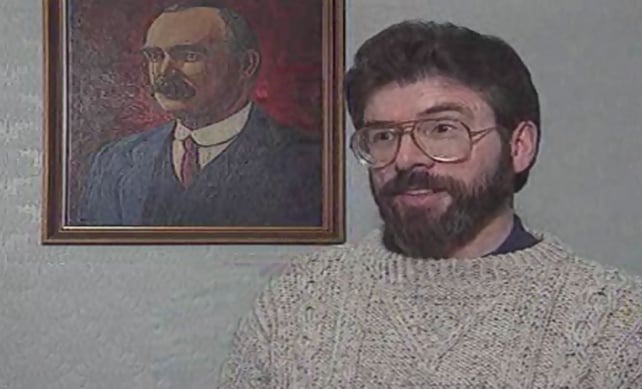 Gerry Adams (1995)