Eavan Boland reads 'Quarantine' in this extract from 'Rattlebag', recorded on the publication of 'Three Irish Poets: An Anthology' by Carcanet Press, which features the work of Boland, Paula Meehan and Mary O'Malley.
Eavan Boland was born in Dublin in 1944. She is a Professor of Humanities and Director of the Creative Writing Programme at Stanford College in Palo Alto, California. 'Quarantine' is from her 2001 collection, 'Code'.
Boland tells Myles Dungan how the poem was inspired by an anecdote from the Great Irish Famine.
This edition of 'Rattlebag' was broadcast on 18 August 2003.
The above photo of Eavan Boland was taken by John Rowe during the filming of 'The Poet's Eye' in 1986.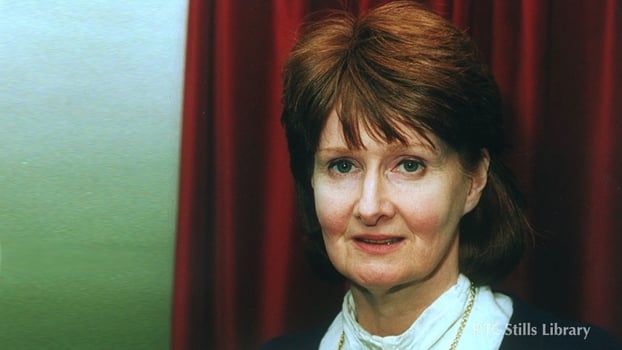 Eavan Boland in 1992. The photographer was Mark Boland.