In this sketch for 'Nighthawks' Pat Ingoldsby visits Bewley's Café where he encounters a number of people who have all responded to personal classified ads and are waiting to meet their match.
Pat enacts a poetic scene playing a middle-aged hippie who is secretly waiting to meet a
Long, leggy, lepidopterist, wild, willing but discreet, who's into assertion training for insects. Seeks man with own supply of spiders.
Alas, she never shows up and so Pat sits alone and discreetly in Bewley's.
This episode of 'Nighthawks' was broadcast on 24 October 1991.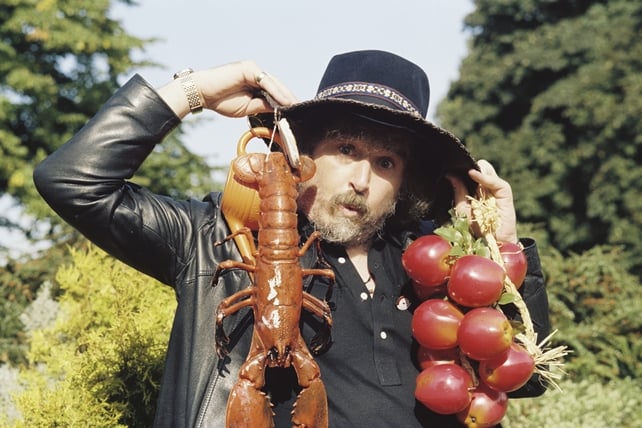 Pat Ingoldsby in a publicity shot for the programme 'Pat's Hat' in 1980.