Taxi drivers take to the streets after petrol price hikes.
Dublin and Cork taxi drivers took to the streets to protest at the price of petrol.
In total more than 1,100 members of the Irish Taxi Federation from both cities staged a one day strike in protest following a recent increase of 15p in the price of a gallon of petrol.
This RTÉ News footage shows taxi men marching on O'Connell Street in Dublin and picketing the taxi rank on Dublin's main thoroughfare. Protests also take place at Government buildings. This report includes an interview with Herbert Hancock, Chairman of the Irish Federation who comments on the demand for petrol concessions.
An RTÉ News report broadcast on 7 January 1975. The reporter is Tom McCaughren.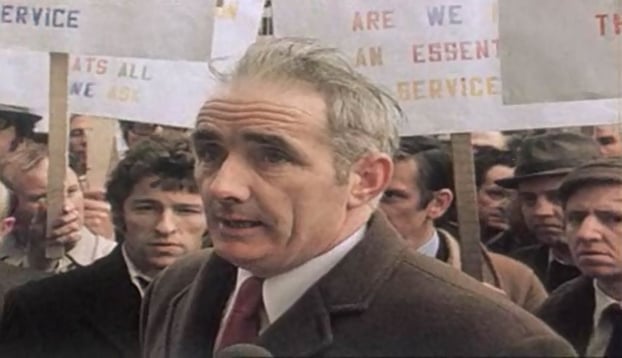 Herbert Hancock