Civil Rights activist and MP Bernadette Devlin, comments on the kind of society existing in the Republic of Ireland on matters of church and state, and on her own ambitions for a workers republic.
Devlin criticises the Fianna Fáil political party describing them as
The party of the small mind
Bernadette Devlin was elected as MP for Mid Ulster in an April 1969 by-election. She was the youngest woman ever elected to Westminster and was thrust into the glare of the world's media.
This episode of 'Wednesday Report' was broadcast on 3 December 1969. The reporter is Brian Cleeve.
'Wednesday Report' was a weekly series presenting a report on and analysis of a matter of current public concern, at home or abroad. First broadcast in October 1969, the programme was presented by Patrick Gallagher, Howard Kinlay, and Brian Cleeve.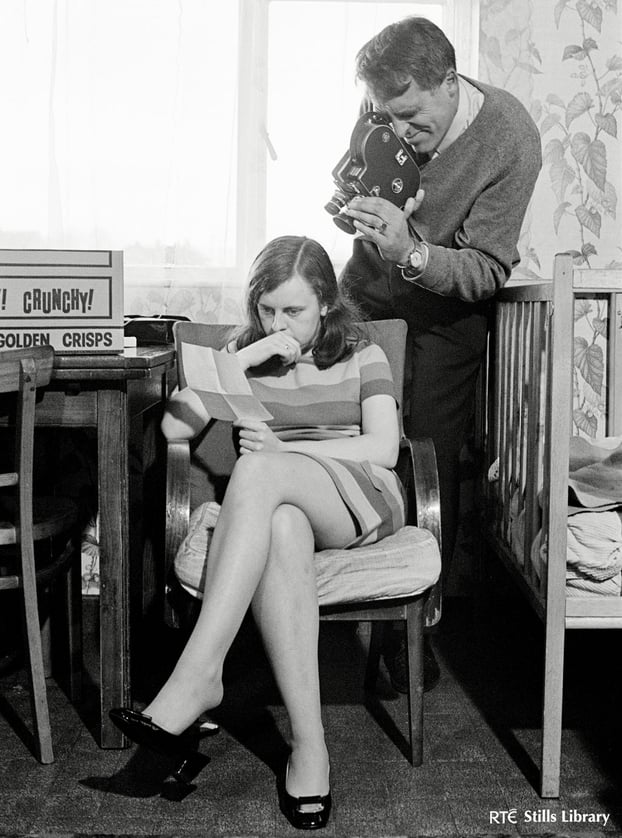 Bernadette Devlin is filmed for Féach by RTÉ cameraman Bestick Williams on 25 April 1969.