On the occasion of Michael MacLiammóir's 70th birthday, the Late Late Show host a special programme dedicated to the actor.
Michael Mac Liammóir (1899-1978) was joined on the night by guests from the worlds of arts, literature and politics, and even received a telegram from President Éamon de Valera. Amongst the guest were novelist Kate O'Brien, actor Siobhan McKenna, architect Michael Scott, actor Hilton Edwards, amongst many others.
In this clip, Michael is introduced by Gay Byrne and is welcomed with applause. He chats to Gay about how it feels to be 70, transatlantic travel and cleanliness.

This episode of The Late Late Show was broadcast on 25 October 1969.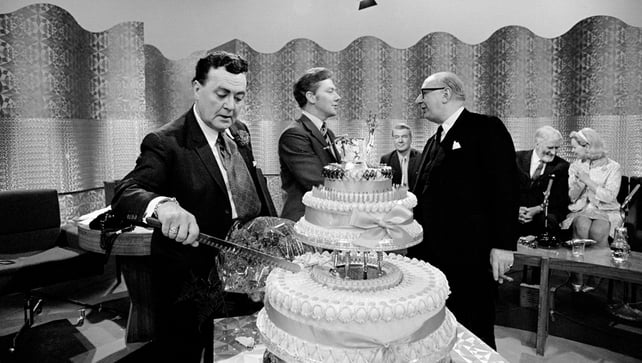 Mícheál Mac Liammóir 70th Birthday Celebrations on The Late Late Show (1969)