Remembering Michael Mac Liammóir, an Irishman from London.
Although born in London, Mac Liammóir was so captivated by Irish culture that he adopted Ireland as his home and became an honorary Irishman. D'fhoghlaim sé Gaeilge freisin. Scríbhneoir, file, drámadóir agus aisteoir ba ea é.
He is remembered for his contribution to the worlds of Irish literature and theatre. One of his most noted achievements was the establishment, along with his partner Hilton Edwards, of the Gate Theatre in Dublin. As a writer and actor, Mac Liammóir was awarded a Jacob's Award in 1964 for his one-man show 'The Importance of Being Oscar', based on the life of Oscar Wilde.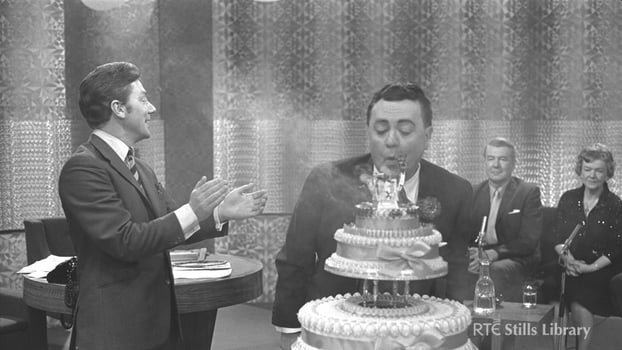 Michael Mac Liammóir on the Late Late Show
On the occasion of his 70th birthday, Michael Mac Liammóir appeared on a special episode of The Late Late Show completely dedicated to him. He is joined by Gay Byrne, family, friends and colleagues.
Upon his introduction on the show by Gay Byrne, Mac Liammóir comments on turning seventy in his own humorous way that
I think I emerged from my mother's womb at the age of seventy. I felt very old as a child and I feel younger and younger as the years go by.
This episode of 'The Late Late Show' was broadcast on 25 October 1969.