Tyrone Guthrie, a man steeped in the theatre, talks eloquently and humorously about his life.
Sir Tyrone Guthrie, Theatre Director, is the subject of this episode of 'Self Portrait'. In the opening sequence, he discusses the ways in which people present themselves and resolves to sticks to the facts rather than attempting to endear himself to the audience.
Approaching his 62nd birthday Tyrone is married with no children and lives in his ancestral home at Annaghmakerrig, County Monaghan which he describes as,
A cross between a big farmhouse and a small big house.
His affinity with Monaghan makes him very much an Irish man despite being born in Tunbridge Wells, Kent.
The house has been in the family for nearly 200 years. Tyrone Guthrie was named after his maternal great-grandfather, the film star, Tyrone Power.
Tyrone Guthrie goes on to provide details of his family history in the area, predominantly of Scottish descent and Ulster Irish.
I've lived too much abroad to feel vehemently nationalist.
Despite being sceptical of nationalism, he feels a closeness with the region where so many of his family have lived and died. He hopes that in some way his life will encourage a mutual tolerance between the two races and two faiths in the region.
At almost six foot five, Tyrone Guthrie describes the perils of being tall and says his height is
Almost in the freak department and I've found it quite a cross to bear. If you're six foot five, you can't avoid being conspicuous.
He talks about his motivation for choosing to work on the stage or on television and the skills required.
Tyrone Guthrie describes himself as a "voluntary exile" lending the subtitle for the programme, and conveying a message of a man whose home is the theatre and for whom national allegiances are of secondary importance.
'Self Portrait Sir Tyrone Guthrie: A Voluntary Exile' was broadcast on 22 May 1962.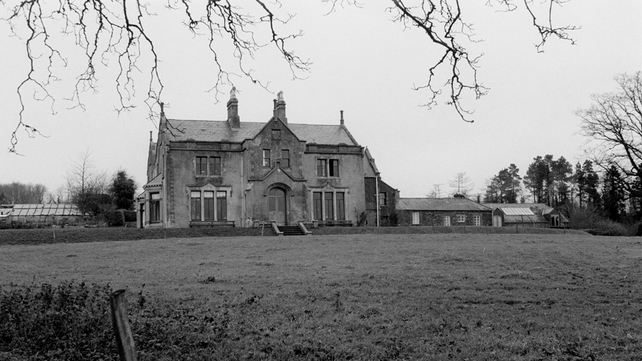 Tyrone Guthrie Centre
Tyrone Guthrie (1900 - 1971) directed the inaugural production of 'The Anatomist' in London's Westminster Theatre in 1931 and was administrator and director of the Old Vic from 1937-45 and 1951-52. His County Monaghan home, Annaghmakerrig House, was willed to the government on the death of his wife as a retreat for artists and writers.