One of the world's greatest playwrights and actors Harold Pinter at the Gate Theatre Dublin to launch a festival of his plays and films.
With a career spanning decades, Harold Pinter the playwright, screenwriter, director and actor will star in the opening play 'The Collection'. He spoke to RTÉ News why he is happy not to be in the director's chair in this instance,
I'm an actor when I'm wearing my actor's hat. I am simply an actor, and listen to what the director has to advise and offer, and it so happens that Alan's a very good director. He's got a very good nose, and a very good ear, so I respond just as an ordinary actor.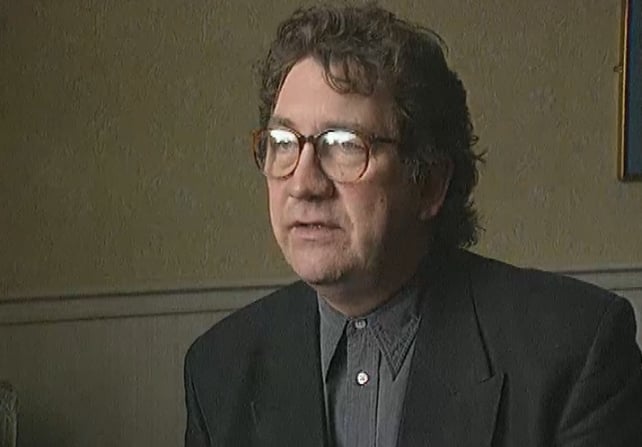 Alan Stanford
For his part, director Alan Stanford appreciates that Harold Pinter knows how both sides work,
His instincts are the instincts of an actor. He thinks the way an actor thinks, he writes the way actors like to speak. So you're conscious of the fact that you're directing an actor, the only advantage being that the playwright happens to be in the room at the same time, so if you've got a problem you can always ask him.
With four plays at the Gate, an academic programme at Trinity College's Samuel Beckett Centre, and a season of his films in the Irish Film Centre, there is plenty for Pinter fans and the general public alike to enjoy.
An RTÉ News report broadcast on 3 April 1997. The reporter was Colm Connolly.