Lily Comerford talks about the importance of traditional Irish dancing.
Dublin born Lily Comerford regularly travelled throughout Europe with her troupe of dancers. She founded the Irish Folk Song and Dance Society in 1951 to bring folk performers of different nationalities together. Many dancers came to Ireland every year to perform in the international folk dance festival she organised.
Lily Comerford says Irish dancers are appreciated on the continent. She is worried about the lack of interest in céilí dancing, and is not a great fan of rock'n'roll. The problem with Irish dancers who dance competitively is that they do not enjoy it. They are too strait-laced.
'Newsbeat' broadcast on 17 September 1964. The reporter is Des Keogh.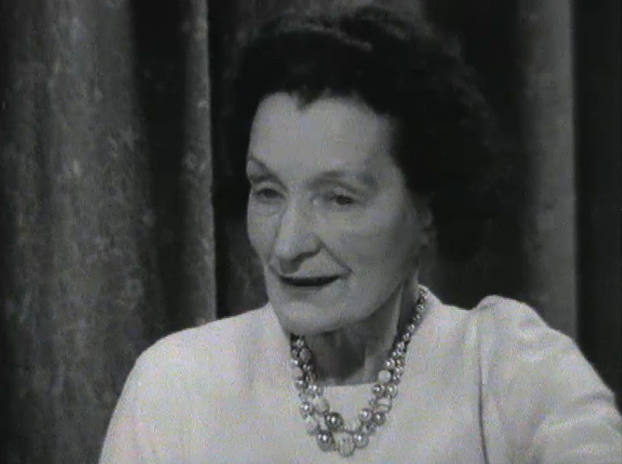 Lily Comerford