Best selling author Frederick Forsyth appears on 'The Late Late Show' and talks about his lifestyle.
Frederick Forsyth came to prominence in the 1970s with thrillers such as 'The Day of the Jackal' (1971) and 'The Odessa File' (1972). He chats to host Gay Byrne about his personal life in this interview.
Now living in London, he lived in Ireland for a number of years, where he had a white Rolls Royce that got stuck in a lane in Enniskerry. Money buys independence and security, but apart from that, he's not fussed.
As for his latest novel, 'The Fourth Protocol' (1984), he explains to a telephone caller why the book is not propaganda on behalf of Margaret Thatcher.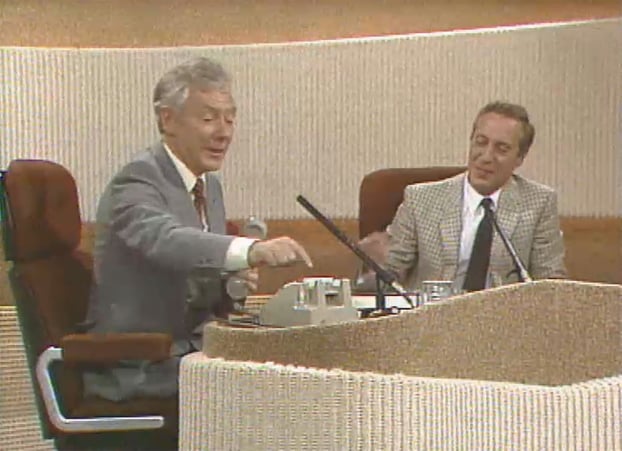 Gay Byrne and Frederick Forsyth
This episode of the :Late Late Show was broadcast 15 September 1984. The presenter is Gay Byrne.