On 11 August 1994 the RTÉ video 'Riverdance for Rwanda' was launched to help raise money for Irish relief agencies in Rwanda.
Marian Richardson reports on the launch for RTÉ News.
Bill Whelan's composition 'Riverdance' featuring dancers Michael Flatley and Jean Butler caused a sensation when it was first performed during the Eurovision Song Contest in Dublin in April 1994. All the producers, musicians and dancers involved in the production have waived their performance rights. All profits will go directly to help the humanitarian operation in Rwanda.
RTÉ's Assistant Director General Bobby Gahan said RTÉ wanted to do something positive to help the people of Rwanda. Producer Moya Doherty and composer Bill Whelan were equally committed.
The proceeds from video sales will be distributed among five Irish relief organisations.
Marian Richards speaks to Niall Toibin of Trocaire, who is very critical of the role of the United Nations in Rwanda, and their lack of intervention in the Rwandan crisis.
RTÉ News report by Marian Richardson broadcast on 11 August 1994.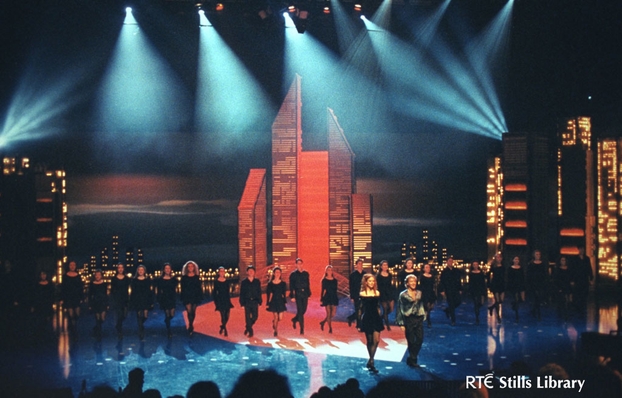 Riverdance performing at the Eurovision Song Contest 1994