On 11 August 1989 An Bord Pleanala denied that any political influence had been brought to bear on its decision to grant planning permission for the Radio Tara long wave radio transmission mast at Clarkstown in county Meath.
The 900 foot high mast was erected on the site despite widespread opposition.
International radio restrictions meant that the options available for the location of the mast were limited. However, the decision to locate the mast at Clarkstown proved unpopular with the locals.
Reporter Gerry Reynolds speaks to locals in the Meath town about the interference being caused by the mast. Councillor Brian Fitzgerald claims that there was political pressure placed on An Bord Pleanala to grant planning permission to Radio Tara, while Pat Keys states that all conditions laid down by the board are being observed.
Radio Tara, a joint venture between RTÉ and Radio Luxembourg, began transmission in September, 1989 as Atlantic 252. Although the transmitter was in Ireland, the station was widely available in Britain and beyond. Atlantic 252 continued to operate until December 2001.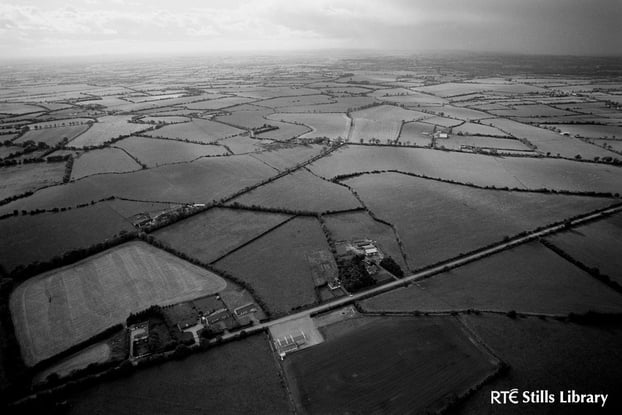 Aerial view of the site of Radio Tara's mast, in Clarkstown, County Meath, in October 1987.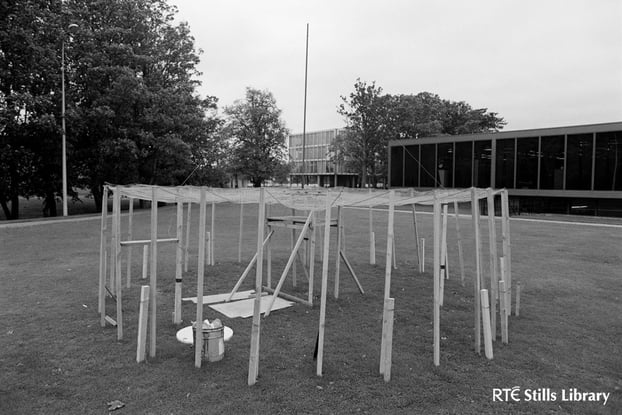 Field Strength Test for Radio Tara (1987)
This device was used to conduct a field strength test for Radio Tara, on the lawn near the RTÉ Radio Centre in Donnybrook, Dublin, in October 1987.