1979 was the first year election candidates for the European Parliament were voted in by the electorate. Before this, they had been selected from their own national parliaments.
This 'Frontline' report by Forbes McFall from 21 May 1979 looks at the Dublin campaigns of protest and female candidates in an election that could see votes swing away from an unpopular Fianna Fáil government. Seán 'Dublin Bay' Loftus is an anti-government environmentalist hoping to gather votes by phone. Sinn Féin the Workers' Party are running one candidate in Dublin, the party's president Tomás Mac Giolla. He says there is nobody to represent the consumer and the urban worker, while everyone is talking about the farmers. He blames the Common Agricultural Policy for driving the price of food too high.
There is also a women's vote to be had. Each of the three main parties is running a female candidate in Dublin, giving women a choice that Nuala Fennell of Fine Gael says they didn't have in the last general election. Síle de Valera of Fianna Fáil is looking for support from all sections, not just women and youth. Jane Dillon-Byrne, a Labour Party councillor in Dun Laoghaire has a localised appeal, and will be surprised to poll high. But her transfers could prove critical.
The elections were held on 7 June 1979. John O'Connell and Michael O'Leary took two seats for the Labour Party in Dublin. The other two seats in the constituency went to Richie Ryan and Síle de Valera. At 24 years of age, de Valera was the youngest MEP in that parliamentary term.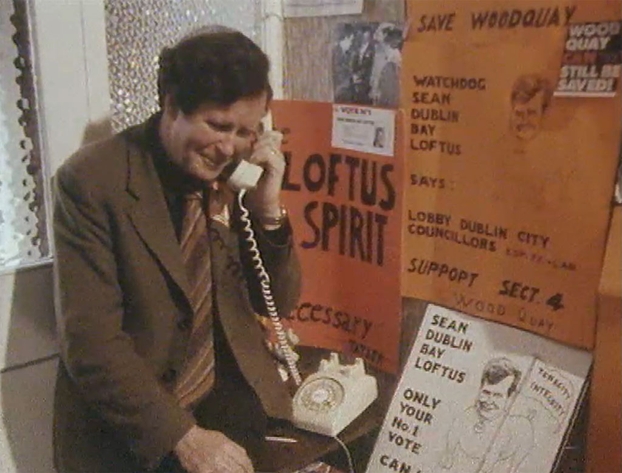 Seán 'Dublin Bay' Loftus