Economic unity progressing faster than political unity, according to Dr Patrick Hillery, Minister for External Affairs.
In the years prior to Ireland joining the European Economic Community (EEC) in 1973, there was much debate about the pros and cons of membership.
In 1970 Minister for External Affairs, Dr Patrick Hillery, spoke to Tom McCaughren on RTÉ News about the political implications of Ireland's membership of the EEC. Dr Hillery comments that while economic integration in Europe is progressing, political unification is and will be a much slower process. In relation to the controversial implications of membership in terms of military defence, Dr. Hillery comments
If we're part of Europe, we'll defend Europe. I think one of the big attractions in the integration, or the closer unity of the European nations, it would lead to peace in Europe, as well as prosperity.
Following Ireland's entry into the EEC in 1973 Dr Hillery became the first Irishman to serve on the European Commission. He was appointed Vice-President of the Commission in addition to having special responsibility for Social Affairs.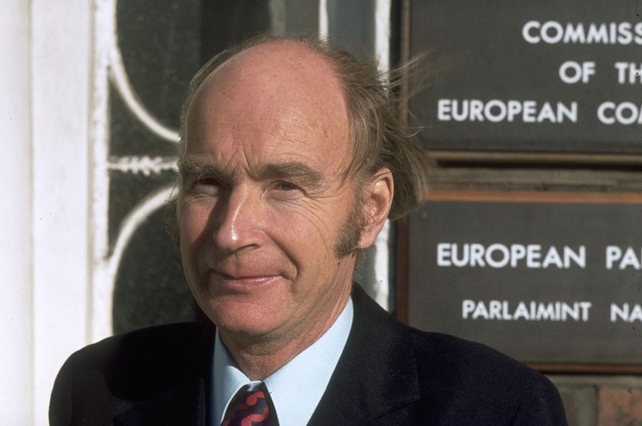 Dr Patrick Hillery, European Economic Community (EEC) Commissioner
Dr Patrick Hillery became the sixth President of Ireland in 1976, a position which he held for two terms until 1990.
An RTÉ News report broadcast on 29 April 1970.