Protests at Dublin Airport as the Irish delegation head to Brussels for the signing ceremony for Ireland's accession to the European Economic Community (EEC).
A heavy Garda presence is at Dublin Airport as protesters carrying placards march past the building.
Minister for Foreign Affairs Dr Patrick Hillery is welcomed by Michael Dargan, Chairman of Aer Lingus. There are a number of skirmishes between Gardaí and the protesters before and after the arrival of the Taoiseach Jack Lynch .
The President of Ireland Éamon de Valera arrives at the airport in the presidential state car, a 1949 Rolls Royce Silver Wraith.
Along with Ireland, Britain and Denmark also attended the EEC accession signing ceremony at the Palais d'Egmont in Brussels.
An RTÉ News report broadcast on 21 January 1972. The footage shown here is mute.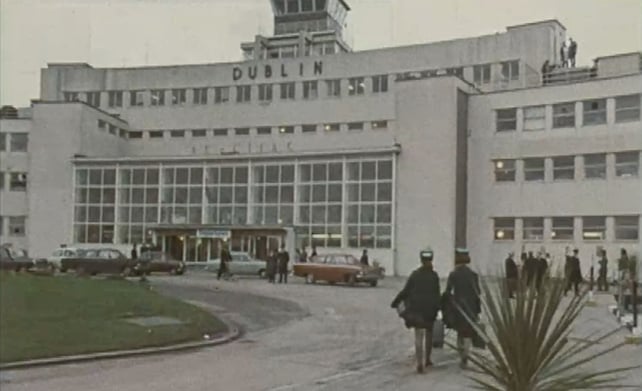 Dublin Airport in 1973