1979 was the first year candidates for the European Parliament were voted in by the electorate. Before this, they had been selected from their own national parliaments.
This 'Frontline' report by Forbes McFall from 21 May 1979 looks at the election campaigns of the three main parties in Dublin.
Fianna Fáil have matched Fine Gael with an election song, but general disillusionment with the Fianna Fáil government could lead to protest votes going elsewhere. But will they go to Fine Gael or Labour? Síle de Valera of Fianna Fáil thinks not, but Richie Ryan of Fine Gael is confident the party can win back lost support. Opinion polls suggest John O'Connell of Labour is the most popular candidate in Dublin, with a personalised campaign.
The elections were held on 7 June 1979. John O'Connell and Michael O'Leary took two seats for the Labour Party in Dublin. The other two seats in the constituency went to Richie Ryan and Síle de Valera. At 24 years of age, de Valera was the youngest MEP in that parliamentary term.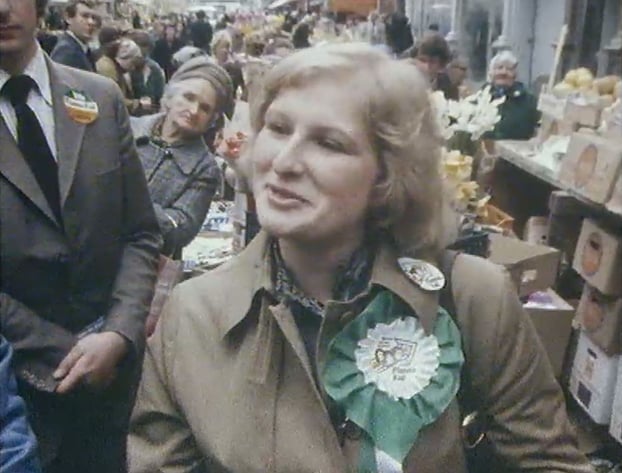 Síle de Valera