DeafHear celebrated its 50th anniversary in 2013.
Formerly known as the National Association for Deaf People, it was founded in 1964 to promote the welfare of deaf people and their families in Ireland. Over the last 50 years, the organisation has worked to improve the quality of life for the deaf and hard of hearing. There have been a number of initiatives by RTÉ to help make programmes accessible to this community, from the introduction of the first news for the deaf in 1975 to Ireland's first television magazine programme for the deaf, 'Sign of the Times', in 1988.
Last year RTÉ Television introduced a weekly strand of programmes in Irish Sign Language (ISL). Every Wednesday three hours of programmes signed by ITV Sign Post are broadcast on RTÉ and made available on the RTÉ Player.
This extract is from one of the first programmes to be signed, 'Don't Tell the Bride', produced by Coco TV. Jason Boyd in Cork is tasked with planning his wedding to Onoir O'Brien. It was originally broadcast on 26 January 2012, with the ISL version going out on RTÉ's first ISL night, 16 October 2013.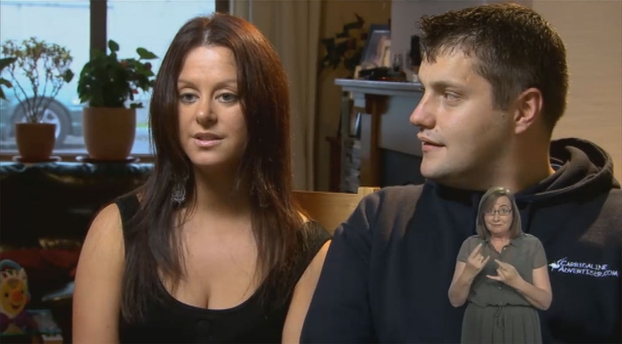 Onoir O'Brien, Jason Boyd and Signer