0n 6 May 1974 Rose Dugdale was charged with the robbery of 19 valuable paintings from Russborough House.
As part of an IRA gang, Dugdale had stolen them from the stately home of Sir Alfred and Lady Clementine Beit on 26 April 1974. The paintings were later recovered in Cork. 33-year-old British heiress Dugdale had been charged with theft from her wealthy father's art collection the previous year.
This RTÉ News report shows the garda van carrying Dugdale under army escort to the Special Criminal Court in Dublin, where the tight security presence includes members of the Special Branch. Tom McCaughren reports on the proceedings. He says Dugdale ignored the court, where she was charged with 5 offences in relation to the Russborough House theft and 5 additional offences in relation to possession of explosive substances and firearms at Ards, Creeslough in Dublin.
As she left, Dugdale looked at the public gallery and muttered that there were still 4 people on hunger strike in England and an army of occupation in a small part of Ireland, but not for long.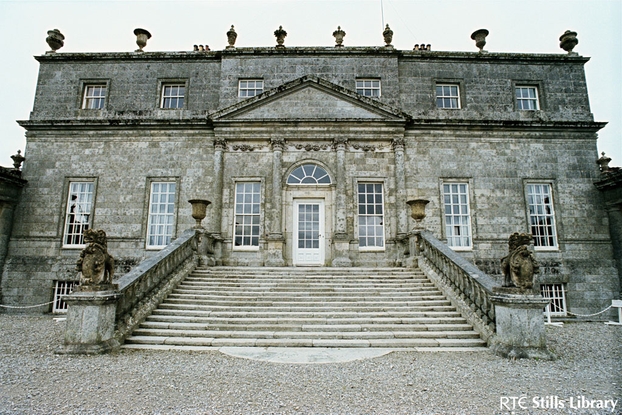 Russborough House