A stolen Yeats painting is put up for auction at Sotheby's in London.
Seventeen years after it was taken during an art heist from Dunsany Castle in County Meath, the Jack B Yeats painting 'Bachelor's Walk, In Memory' has re-appeared in a catalogue for an Irish art sale at Sotheby's in London.
In January 1990 a criminal gang broke into Dunsany Castle in County Meath stealing five paintings valued including one valued at £1,000,000. Three of the paintings were attributed to the Flemish painter Anthony van Dyck and the other two were by Irish artist Jack B Yeats, including the work 'Bachelor's Walk, In Memory'.
The inspiration for the painting was an attack British soldiers made in 1914 upon a jeering crowd in Dublin city centre during which three people were killed. Yeats visited the scene the following day and his painting depicts a woman throwing a flower near where one of the victims died.
Bruce Arnold, journalist and Jack B Yeats biographer thinks it is astonishing Sotheby's did not recognise the painting, even going as far as to use a reproduction of it on the back cover of their catalogue.
This is the most famous Jack Yeats painting ever to have been stolen, it is a work well known by anyone interested in Irish art.
Scotland Yard detectives have intervened to prevent the sale of the painting while its ownership is established.
An RTÉ News report broadcast on 20 January 2007. The reporter is Bethan Kilfoil.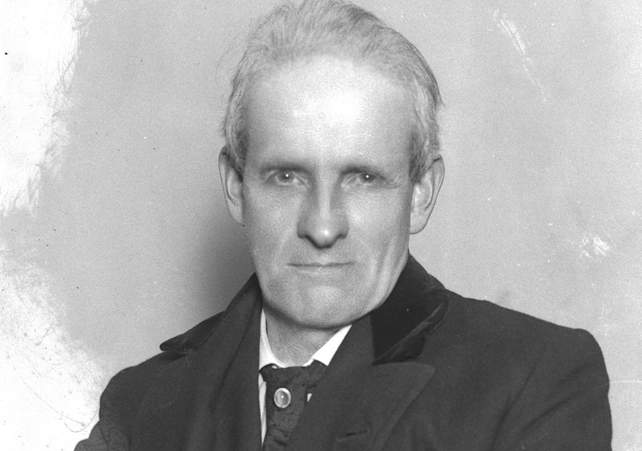 Jack B Yeats circa 1920