David Norris Chairman of the Gay Rights Movement talks to Áine O'Connor in what was possibly the first interview with an openly gay person on RTÉ Television.
In 1975 homosexuality was still illegal in Ireland and was not decriminalised until 1993.
Ireland is the only sovereign EEC country to still retain criminal sanctions in law against homosexuality with penalties from 10 years to life imprisonment.
The Irish Gay Rights Movement had been founded the previous year to fight for the rights of homosexuals in Ireland. David Norris was the National Chairman of the movement.
This extract from 'Last House' also features Dr Franklin E. Kameny, member of the District of Columbia, Washington, and Commissioner on Human Rights, and well-known Gay Rights Activist in the United States, who has some advice for homosexuals in Ireland.
This episode of 'Last House' was broadcast on 24 July 1975.
According to the RTÉ Guide 'Last House' was "a late-night magazine-type television show with a summer-time flavour and an unprecedented mix of items" (RTÉ Guide, 25 July 1975, p.3). 'Last House' was presented by Áine O'Connor and Tom McGurk.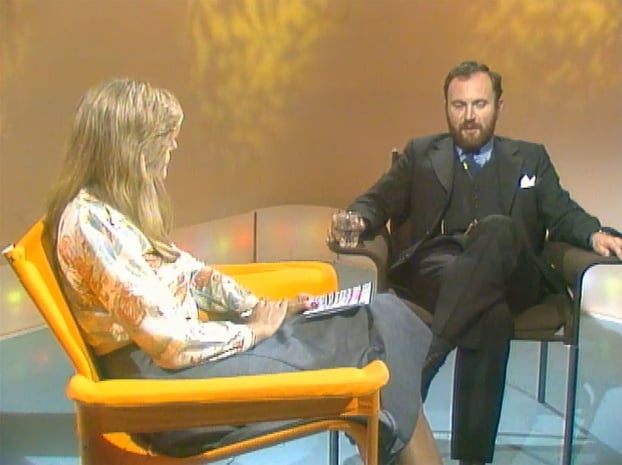 Áine O'Connor and David Norris (1975)