Actor Peter Warnock, who plays the role of Liam Casey, in RTÉ soap 'Fair City' is a guest on Kenny Live where he talks to Pat Kenny about taking on the role of a gay character.
Liam Casey has caused quite a stir in Carrigstown since his arrival. In the episode pictured below the characters move in for the clinch. However, at the last second, they are interrupted. This was almost the first ever gay kiss on Fair City.
This episode of 'Kenny Live' was broadcast on 25 March 1996.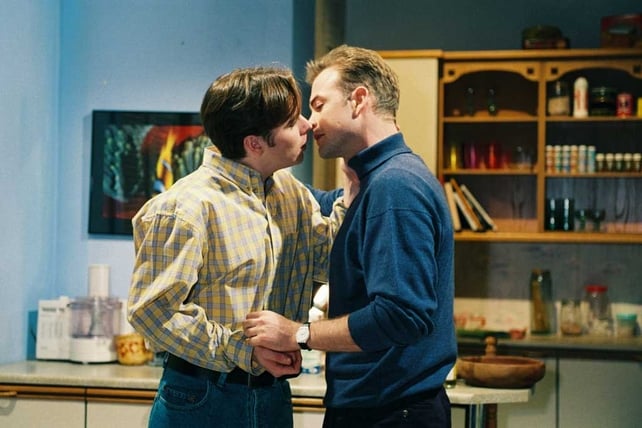 Alan Smyth as Eoghan Healy and Peter Warnock as Liam Casey in a scene from 'Fair City'