On 27 January 1974 a Derry Memorial was unveiled to the fourteen people who died on Bloody Sunday.
Thirteen were killed instantly and a further death occurred four months after the attack due to injuries as a result of the attack.
Bloody Sunday occurred in the Bogside area of Derry on 30 January 1972. Also known as the Bogside Massacre, civil rights protesters and bystanders were shot upon by British army soldiers.
Over 2,000 people gathered in Derry for the unveiling of a memorial to the Bloody Sunday victims. The memorial is a twelve foot obelisk of limestone and bears the names of the fourteen people killed.
An RTÉ News report from 27 January 1974.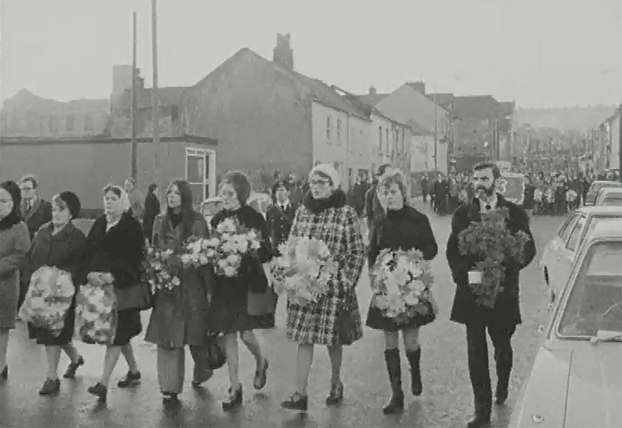 Bloody Sunday Memorial (1974)