The 2004 exhibition, which was opened by An Taoiseach Bertie Ahern, featured a humanoid robot called Asimo. The stories behind the projects are as varied as the 480 projects being presented by over a thousand students.
Projects range from controlling your oven via a mobile phone to a robot that can locate land mines. Sineád Crowely speaks to participants Vincent Heffernan of Our Lady's Secondary School Templemore, Vincent Grace of John Schottus School in Donnybrook and Catherine Mulcahy of the Ursaline Convent in Thurles.
Previous holders of the title of Young Scientist of the Year are also in attendance to help celebrate the 40th year of the exhibition.
A RTÉ News report by Sineád Crowley from 7 January 2004.
The winner of the 2004 title was Ronan Larkin from CBS Synge Street, Dublin.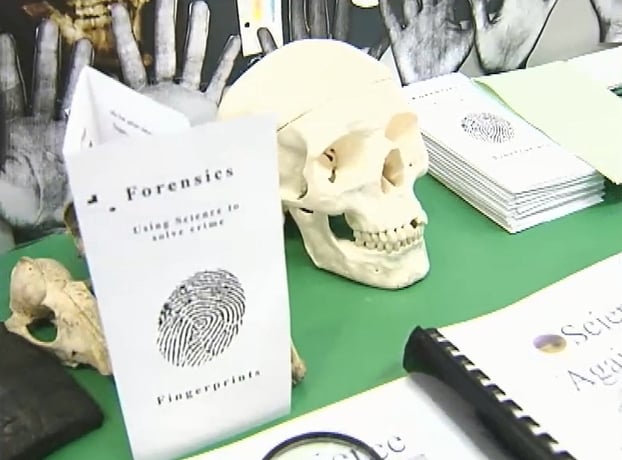 Young Scientist Exhibition (2004)