The first Young Scientist Exhibition was held in the Mansion House in 1965 with 230 participating students. On 6 January 1994, the Aer Lingus Young Scientist of the Year, as it was then called, took place at the RDS in Dublin.
The 1994 exhibition included 400 projects from 300 schools. 521 girls and 282 boys entered the 30th year of the competition, with 31 projects from Northern Ireland. The Aer Lingus flight simulator proved to be one of the popular attractions.
Reporter Kevin McDonald meets two young scientists, Gerard Fitzpatrick from St. Michael's, Merrion Road, and Liam Fitzgerald from CBS in Thurles. They discuss their projects on drug abuse and battery recharging demonstrating the diversity of the projects on show at the exhibition. Jane Feehan from St. Brendan's Community School was the overall winner in 1994 for her project 'The Secret Life of the Calluna Case-Carrier'.
An RTÉ News report broadcast on 6 January 1994. The reporter is Kevin McDonald.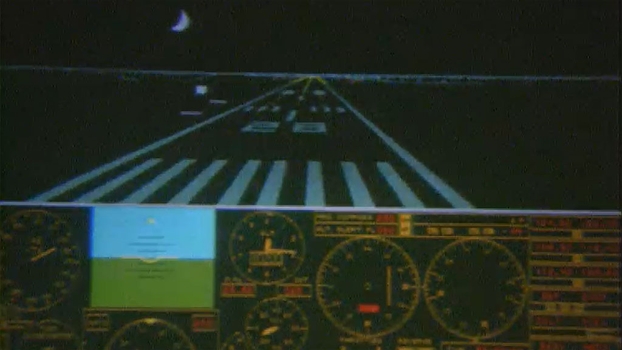 Aer Lingus Flight Simulator on show at the 1994 Young Scientist Exhibition.