In December 2003 an exhibition at the Museum of Modern Art (IMMA) in Dublin opened offering a glimpse of war-torn Afghanistan.
The centre piece of the exhibition offers a virtual tour of Osama Bin Laden's former house recreated using footage shot there by the artists. Using a joystick members of the public can navigate their way around the property. The exhibition was originally commissioned by London's Imperial War Museum and includes a short film of the murder trial of a Taliban commander Abdullah Shah.
This report includes interviews with artists Nikki Bell and Ben Langlands, who went on to win a BAFTA for the exhibition in 2004 as well as a Turner nomination. Senior curator at IMMA Brenda MacParland also talks to RTÉ News about the exhibition.
A RTÉ News report by John O'Driscoll broadcast on 9 December 2003.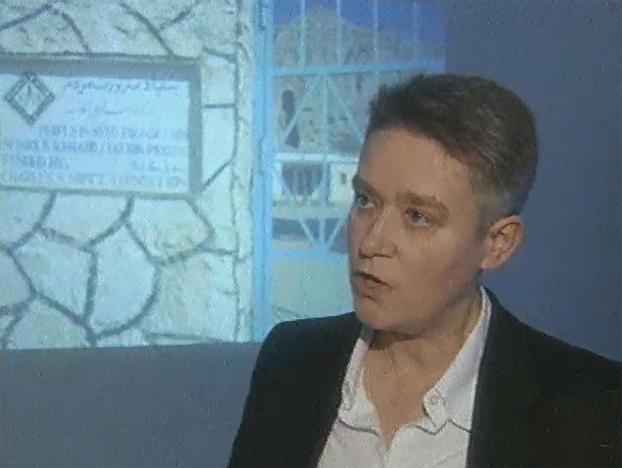 Artist Nikki Bell (2003)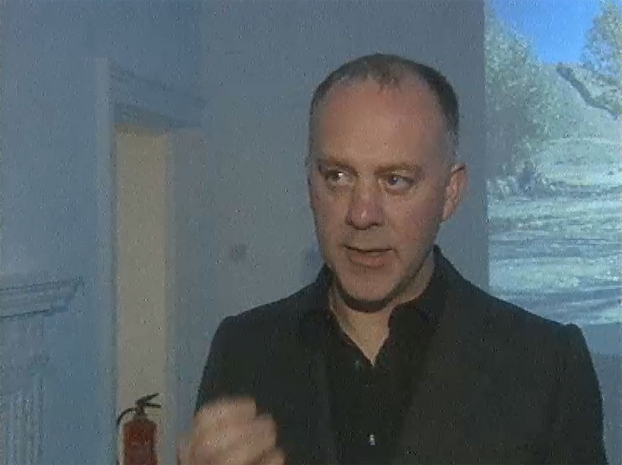 Artist Ben Langlands (2003)